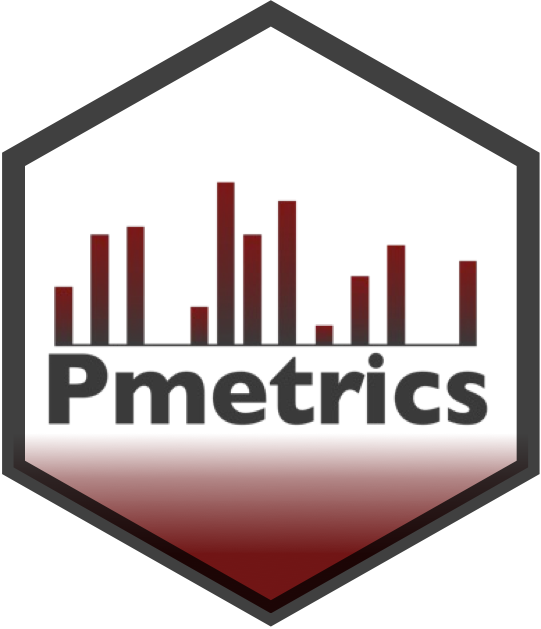 Object to contain results of simulation
Source:
R/PM_sim.R
PM_sim.Rd
If the $save method has previously been invoked on a PM_sim object, this function will load those results.
Provides an alternative method to call the simulator directly from output of a model fitting run.
Value
A PM_sim object
A PM_sim object created by calling SIMparse at the completion of the simulation.
Details
This object is created after a successful run of the simulator.
There are two methods of creating a PM_sim object.
These both call SIMrun to execute the simulation and SIMparse to process the results and return the PM_sim objects. See help on both of these functions for further details.
See makeAUC
The saved object is an .rds file. When loaded, it should be assigned to an R object, e.g. sim1 <- PM_sim$load("filename").
Calling this function is equivalent to PM_result$sim().
Public fields
obs

Observations

amt

Amounts

parValues

Retained simulated parameter values after discarding any due to truncation limits

totalSets

Number of all simulated parameter values

totalMeans

Mean of all simulated parameter values

totalCov

Covariance of all simulated parameter values

data

A matrix that contains all the above elements as columns