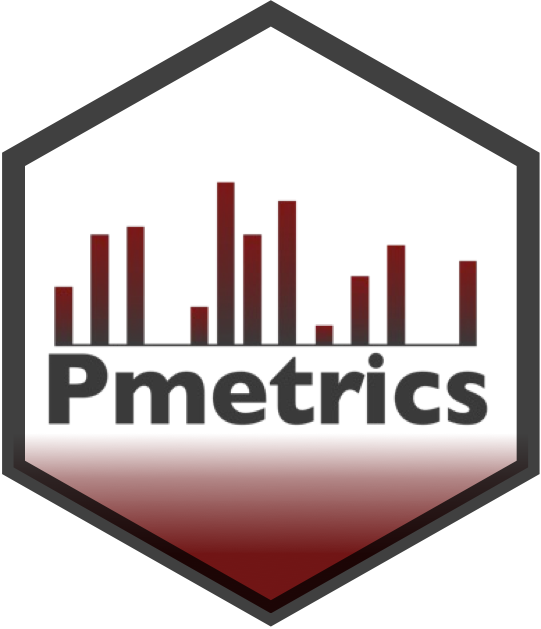 Authors and Citation
Authors
Michael Neely. Author, maintainer.

Julián Otálvaro. Author.

Walter Yamada. Contributor.

Alan Schumitzky. Contributor.

Michael van Guilder. Contributor.

David Bayard. Contributor.

Robert Leary. Contributor.
Citation
Source: inst/CITATION
Neely MN, van Guilder MG, Yamada WM, Schumitzky A, Jelliffe RW. Accurate detection of outliers and subpopulations with Pmetrics, a nonparametric and parametric pharmacometric modeling and simulation package for R. Therapeutic Drug Monitoring. 2012; 34(4): 467-476.
@Article{,
  title = {Accurate Detection of outliers and subpopulations with Pmetrics: a non-parametric and parametric pharmacometric modeling and simulation package for R},
  author = {Michael Neely and Michael {van Guilder} and Walter Yamada and Alan Schumitzky and Roger Jelliffe},
  year = {2012},
  journal = {Therapeutic Drug Monitoring},
  volume = {34},
  number = {4},
  pages = {467-476},
}